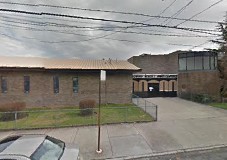 ---
---
Welcome to Howard Beach Judea Center!
Services are conducted by Chabad of Howard Beach in our large sanctuary. For more information about those Services please check here. For more information Howard Beach Judea Center, please call the temple office at 718-845-9443.
---
Notes for this week:

---
Founded in 1936, Howard Beach Judea Center is celebrated its 80th year anniversarry in 2016! Howard Beach Judea Center serves the area community in southern Queens, eastern Brooklyn & western Nassau counties! For a more detailed history check back later!

---
162-05 90th Street, Howard Beach, NY 11414 | Click here for map location!
---
LINKS

Please check back for links.
---
Contact us at hbjc AT yandex dot com.
---
Site last updated 01/22/2017. Please come back soon!
---